Th-C3 Salem
Faction:
Shadow
Ability

Level 2: None

Level 3: None

Level 4: - Mana per Turn, Min. 1 (Burn)

Bonus

Level 2: Defender: +2 Damage

Level 3: Defender: +3 Damage

Level 4: Defender: +4 Damage

Rarity:
Uncommon
Released:
May 10th, 2013
Artist:
John_Sein
Stars:
4
Stats Level 2:
6/2
Stats Level 3:
7/2
Stats Level 4:
7/4 (Gains Ability)
Background
Edit
A sheet by Aï'Far, the howler-poet of Shamarande, found blood-stained in the Red Mountains
"The knife-edged beast roams. Whether they succumb or fight, are brave or cowardly, everyone dies at his blades. Lord of steel, scourge of the cold lands, he brings torment and the black smoke of bloody infernos. Far from the din of the hordes, he splinters the rock and frightens the wind. He is the red hand of destiny."
None at the moment.
Advantages and Disadvantages
Edit
Advantages:
Disadvantages:
Card Artwork
Edit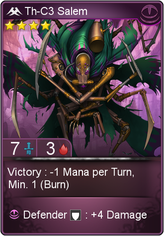 Full Artwork
Edit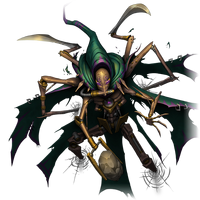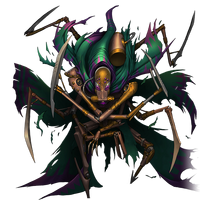 Ad blocker interference detected!
Wikia is a free-to-use site that makes money from advertising. We have a modified experience for viewers using ad blockers

Wikia is not accessible if you've made further modifications. Remove the custom ad blocker rule(s) and the page will load as expected.