Background
Edit
Golden Mantle penetrating the Spinney of Zephyr
"By the Phoenix! Alosiyus, look at how beautiful that creature is! She looks like a dancer from the Crimson Quarter. Come here my pretty one so I can stroke your hair of seaweed. How pretty those little stones swirling around you are, we could play with them, you and I…noooooo…glub…"
None at the moment.
Advantages and Disadvantages of the card
Edit
Advantages:
Can walk on water
Never sweats
When fall comes she looses her leafy clothes
Disadvantages:
When winter comes she becomes an ice statue
You need a mop at all times
Gives new meaning to the term :"Runny nose"
Card Artwork
Edit
LV 1.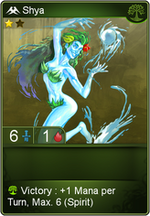 LV 2.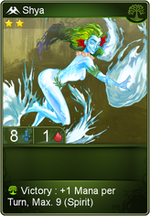 Full Artwork
Edit
LV 1.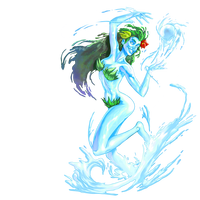 LV 2.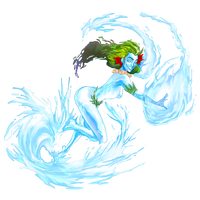 Useful links
Edit
Ad blocker interference detected!
Wikia is a free-to-use site that makes money from advertising. We have a modified experience for viewers using ad blockers

Wikia is not accessible if you've made further modifications. Remove the custom ad blocker rule(s) and the page will load as expected.