Background
Edit
Autumn Chronicles – Brother Astor from the Prime Glow
"And among these deformed creatures that joined the ranks of the Shadow, there exists a particularly vile species known as the Teork. These desert lizard bastardized humanoids excrete a fulgurous poison from glands at the base of their necks, which they use to coat their weapons, largely twin-tail whips of their own making. These savages divested of all conscience should be refused entry to our cities and I call upon you, my brothers, to exercise extreme prudence when entering into contact with these venomous creatures."
None at the moment.
Advantages and Disadvantages
Edit
Advantages:
Disadvantages:
Card Artwork
Edit
LV 4.
Full Artwork
Edit
LV 2.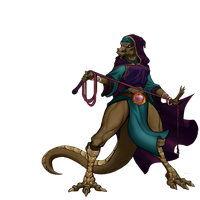 LV 3.
LV 4.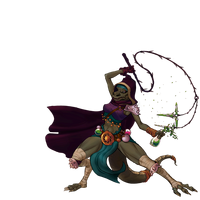 Useful links
Edit
Ad blocker interference detected!
Wikia is a free-to-use site that makes money from advertising. We have a modified experience for viewers using ad blockers

Wikia is not accessible if you've made further modifications. Remove the custom ad blocker rule(s) and the page will load as expected.