Loeken Artwork
Faction:
Alliance
Ability

Level 1: None

Level 2: None

Level 3: None

Bonus

Level 1: -1 Opp Life, Min. 2

Level 2: -2 Opp. Life, Min. 2


Level 3: -2 Opp. Life, Min. 0

Rarity:
Common
Released:
November, 21st, 2012
Artist:
JCPoupard
Stars:
3
Stats Level 1:
4/1
Stats Level 2:
6/2
Stats Level 3:
7/4
Background
Edit
Surveillance report. Professor Lako – High Priest of the Fifth Wave – Legion of Kraken.
The "Stones of Blood" project has entered its final phase. Subject: A druid from the Alliance consumed with a feeling known as "love" for a princess who goes by the name of Leowyn. Affinity with the wolf animal. Proven empathic link. Magic link to be proved. Fact: the legend of the Stones of Blood seems to have come to him by oral transmission. The subject Loeken is convinced that the stones contain knowledge. Details: a universal language. His intention is to use them as a tool for peace. Once the stones are activated, the psychic contagion will be disseminated. Proposal: Loekn of the wolf would make an ideal subject for the second phase of the project baptized, "Flood of blood".
None at the moment.
Advantages and Disadvantages of the card
Edit
Advantages:
Disadvantages:
Card Artwork
Edit
LV 1.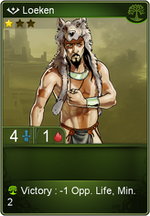 LV 2.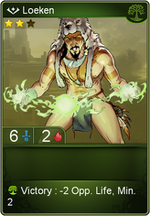 LV 3.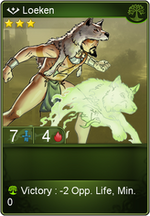 Full Artwork
Edit
LV 1.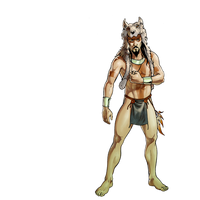 LV 2.
LV 3.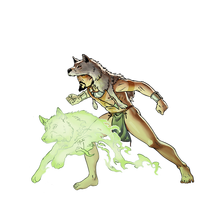 Useful links
Edit
Ad blocker interference detected!
Wikia is a free-to-use site that makes money from advertising. We have a modified experience for viewers using ad blockers

Wikia is not accessible if you've made further modifications. Remove the custom ad blocker rule(s) and the page will load as expected.