Background
Edit
Moro'Pta, Abyss squadron member.
... and that is why I decided to leave active service. The battle was a fiasco. I failed. I am responsible. Tactically we were prepared BUT the Mahamoth managed to break open our lines. A minute creature then rushed into the breach. Twenty combatants were put out of action in under eight minutes. I failed. It attacked our legs, calves, feet and genitals. It was a scourge. I failed. Others stronger than me may have been able to stop it. I accept my punishment; I failed.
Advantages and Disadvantages of the card
Edit
Advantages:
Disadvantages:
Card Artwork
Edit
LV 1.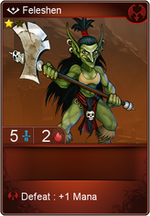 LV 2.
Full Artwork
Edit
LV 1.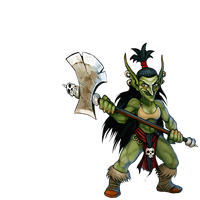 LV 2.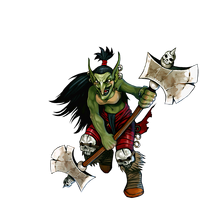 Useful links
Edit
Ad blocker interference detected!
Wikia is a free-to-use site that makes money from advertising. We have a modified experience for viewers using ad blockers

Wikia is not accessible if you've made further modifications. Remove the custom ad blocker rule(s) and the page will load as expected.