Background
Edit
Dream echo in the branches of the Tree of Life.

I am wood. Leaves. Sap. Human weakness lives on only in my memories. My doubts? Extinguished in my roots. My fears? Washed away by the autumn rain. With my hands of bark deeply rooted in the earth, I celebrate life. And if blood must run for the Tree to survive, then so be it.
None at the moment.
Advantages and Disadvantages of the card
Edit
Advantages:
Disadvantages:
Card Artwork
Edit
LV 2.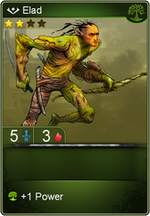 LV 3.
LV 4.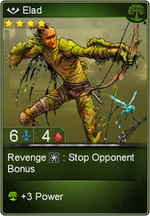 Full Artwork
Edit
LV 2.
LV 3.
LV 4.
Useful links
Edit
Ad blocker interference detected!
Wikia is a free-to-use site that makes money from advertising. We have a modified experience for viewers using ad blockers

Wikia is not accessible if you've made further modifications. Remove the custom ad blocker rule(s) and the page will load as expected.