Background
Edit
Warring ode, draconian eulogy Grind and break bones! AH OH! Iron-lady! Cut out and trample their insides! AH OH! Beast-lady! Metal and magma in your hands AH OH! Fire-lady! Soot and blood on your arms AH OH! Dragon-lady!
Advantages and Disadvantages of the card
Edit
Advantages:
Disadvantages:
Card Artwork
Edit
LV 1. 
LV 2.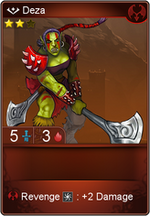 LV 3.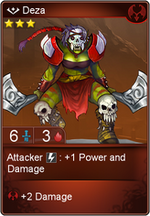 Full Artwork
Edit
LV 1.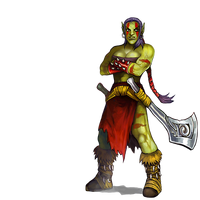 LV 2.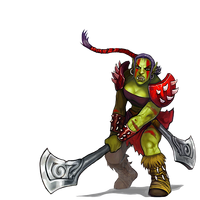 LV 3. 
Useful links
Edit
Ad blocker interference detected!
Wikia is a free-to-use site that makes money from advertising. We have a modified experience for viewers using ad blockers

Wikia is not accessible if you've made further modifications. Remove the custom ad blocker rule(s) and the page will load as expected.