Background
Edit
Hectoz, living-dead sorcerer, seat of the Harmonic Citadel "We must get through these accursed doors. Bring in the rams!" "They can do nothing, Your Purulence." "Then call up the Horned One, have the necromancers free it from its chains." "But…Your Putrefaction, once freed from its inferno…I mean, it is a demon of destruction and we risk…" "Are you questioning my orders, cadaver?"
Advantages and Disadvantages of the card
Edit
Advantages:
Disadvantages:
Card Artwork
Edit
LV 5.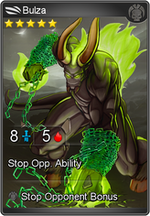 Full Artwork
Edit
LV 5.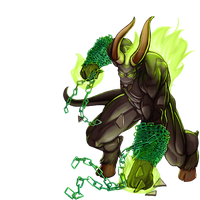 Useful links
Edit
Ad blocker interference detected!
Wikia is a free-to-use site that makes money from advertising. We have a modified experience for viewers using ad blockers

Wikia is not accessible if you've made further modifications. Remove the custom ad blocker rule(s) and the page will load as expected.