Belleren Artwork
Faction:
Alliance
Ability

Level 1: None

Level 2: None







Level 3: Victory: +1 Life per Turn, Max 16 (Heal)

Bonus

Level 1: Victory: +1 Life

Level 2: Victory: +2 Life




Level 3: Victory: +2 Life

Rarity:
Uncommon
Released:
March 29, 2013
Artist:
JCPoupard
Stars:
3
Stats Level 1:
6/1
Stats Level 2:
7/1
Stats Level 3:
8/1(Gains Ability)
Background
Edit
Discussion in a tavern between Orcs, somewhere in the mountains. ... I don't get it. I was bleeding to death like a leaky pipe because o' those Marauding sons o' bitches that murdered my brothers. I was crawling through the mud with both legs broken when she appeared. A real little peach. I would have eaten her alive if De Galde and his friends hadn't smashed my face in. At first I thought she was going to finish me off but then she…nursed me instead… I just don't understand it.
"Maybe you missing kidney has something to do with it."
None at the moment.
Advantages and Disadvantages of the card
Edit
Advantages:
Disadvantages:
Card Artwork
Edit
LV 1.
LV 2.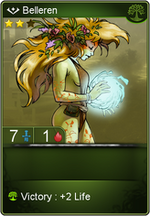 LV 3.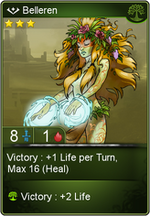 Full Artwork
Edit
LV 1.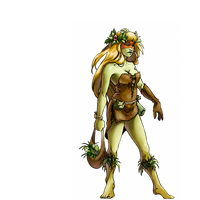 LV 2.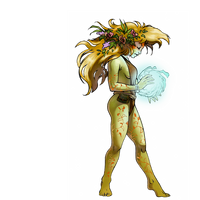 LV 3.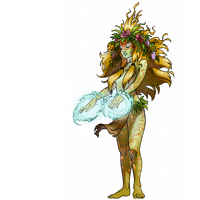 Useful links
Edit