Background
Edit
Sylth spy, evolution of the guardian spirit
An enchanted rock turns into a tuning fork and starts resonating with the natural energies. The bark creeps around the rock and gangue forms. - 010588 The gangue ripens. - 010589 The gangue grows, cracks, germinates and the chrysalis emerges. - 010590 The chrysalis starts rotating while slowly growing. - 01x001 The chrysalis reaches its maximum growth and speed. Hatching/erupting. The guardian unfurls around the initial rotating gangue that has now become a high-energy nucleus"
None at the moment.
Advantages and Disadvantages of the card
Edit
Advantages:
Disadvantages:
Card Artwork
Edit
LV 2.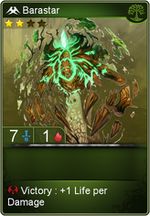 LV 3.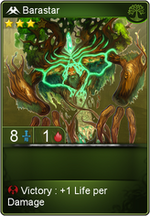 LV 4.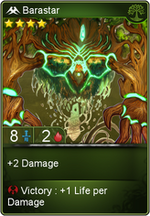 Full Artwork
Edit
LV 2.
LV 3.
LV 4.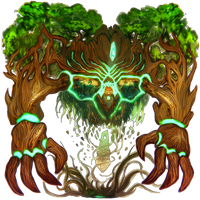 Useful links
Edit
Ad blocker interference detected!
Wikia is a free-to-use site that makes money from advertising. We have a modified experience for viewers using ad blockers

Wikia is not accessible if you've made further modifications. Remove the custom ad blocker rule(s) and the page will load as expected.