Arduino 
Faction:
Shadow
Expansion: 
Warlords
Ability

Level 2: None

Level 3: None

Level 4: +1 Damage

Bonus

Level 2: Defeat: Recover 1 Mana out of 2

Level 3: Defeat: Recover 1 Mana out of 2

Level 4: Defeat: Recover 2 Mana out of 3

Rarity:
Rare
Released:
April 12, 2013
Artist:
SDecaux
Stars:
4
Stats Level 2:
6/2
Stats Level 3:
6/3
Stats Level 4:
7/4 (Gains Ability)
Background
Edit
The Council of the Spectre.
"You are without a doubt unstoppable, Duchess. Why did you hire Romolo's killers? Were you hoping to start a war between the alchemist-dynamiters of the Crucible Quarter? "I was bored, Your Grace. What is more, the soul dissolving potion of the master pyrotechnist would be an impressive addition to my collection." "Please realize you have sparked off a veritable vendetta. Arduino, the son of the master pyrotechnist has joined the ranks of the Shadow with revenge in mind. "Oh, how exciting! Is he as talented as his father?" "Even more so…"
None at the moment.
Advantages and Disadvantages of the card
Edit
Advantages:
Disadvantages:
Card Artwork
Edit
LV 2.
LV 3.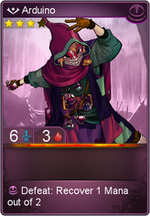 LV 4.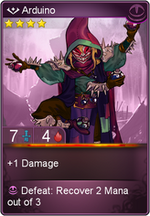 Full Artwork
Edit
LV 2.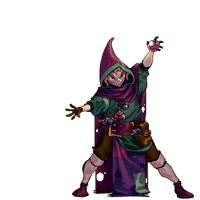 LV 3.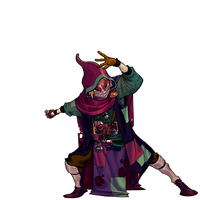 LV 4.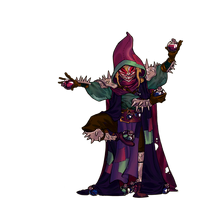 Useful links
Edit
Ad blocker interference detected!
Wikia is a free-to-use site that makes money from advertising. We have a modified experience for viewers using ad blockers

Wikia is not accessible if you've made further modifications. Remove the custom ad blocker rule(s) and the page will load as expected.