Background
Edit
Codex Inquisitorus
"The godless one assumes for herself the title of queen of the serpents. It is boastfulness, to be sure, however one cannot deny that this creature has bent dozens of reptiles to her will. Sentenced to death by our Holy Inquisition, her capture is rather less important than her elimination. She is a poison of which we must purge our cities."
None at the moment.
Advantages and Disadvantages
Edit
Advantages:
Disadvantages:
Card Artwork
Edit
LV 1.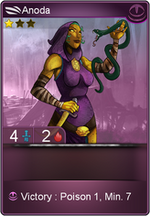 LV 2.
LV 3.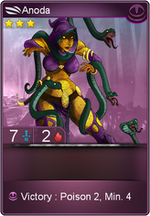 Full Artwork
Edit
LV 1.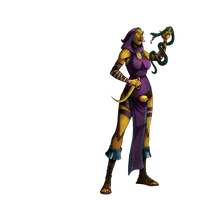 LV 2.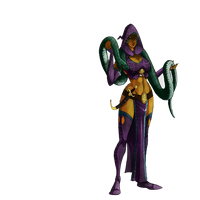 LV 3.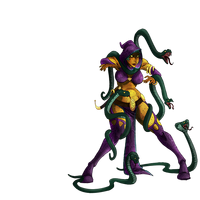 Ad blocker interference detected!
Wikia is a free-to-use site that makes money from advertising. We have a modified experience for viewers using ad blockers

Wikia is not accessible if you've made further modifications. Remove the custom ad blocker rule(s) and the page will load as expected.