Discussion between Dominicius and Noeptus:
Edit
"- Look at him, Noeptus. Look carefully at his agile and rhythmic movements, the pure look in his eyes that slices through Evil in the name of the Sacred Flame. May the Phoenix forgive me but sometimes I see in this simple elf, Alastor, more faith than in a thousand Marauders. - And more skillful, my Lord. In spite of his missing arm, he is clearly more efficient and thorough in his work than the latest milksops sent by the Duke of Galde."
None at the moment.
Advantages and Disadvantages of the card
Edit
Advantages:
Disadvantages:
Card Artwork
Edit
LV 3.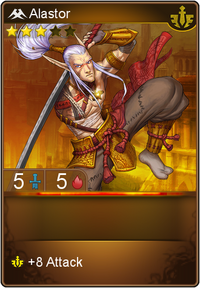 LV 4.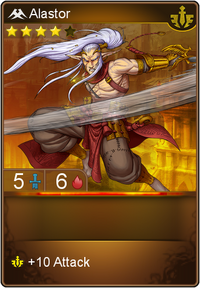 LV 5.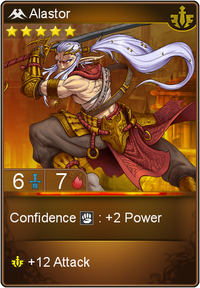 Full Artwork
Edit
LV 3.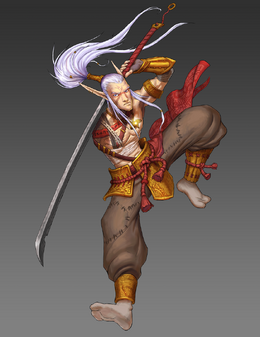 LV 4.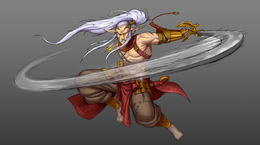 LV 5.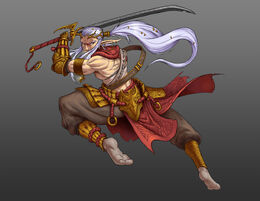 Ad blocker interference detected!
Wikia is a free-to-use site that makes money from advertising. We have a modified experience for viewers using ad blockers

Wikia is not accessible if you've made further modifications. Remove the custom ad blocker rule(s) and the page will load as expected.